Find a contest or meet-up​
USA BodySurf Tour
Other Contests
DMBC Events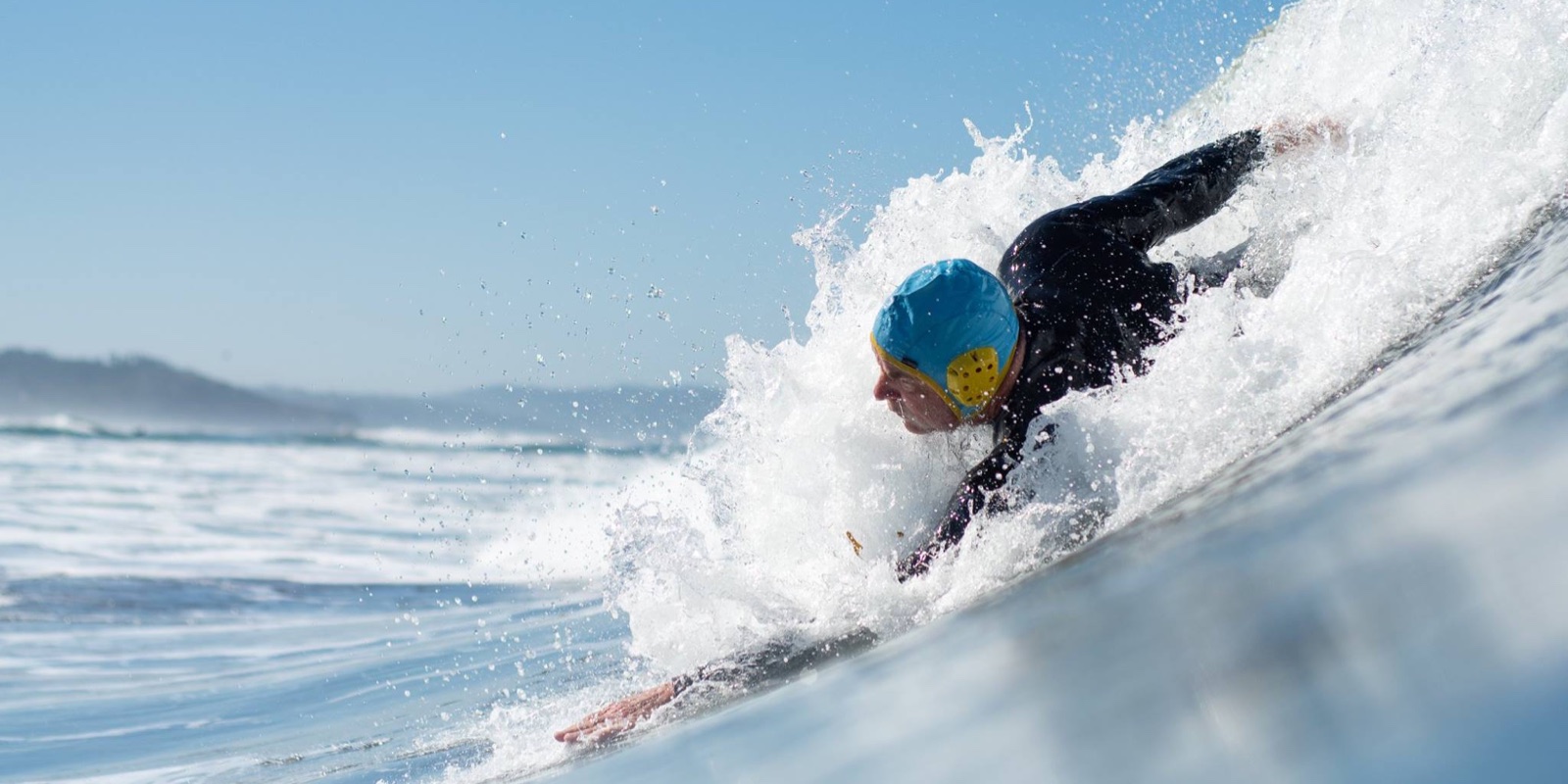 The Del Mar BodySurfing Club (DMBC) was established in October 2012 and is dedicated to "just showing up". A group of avid BodySurfers congregate every weekend in the Del Mar surf, usually in front of Lifeguard HQ at 17th Street. We hope to expand our fraternity of friends through BodySurfing and promote the sport locally and worldwide.
The DMBC is a proud member of the International BodySurfing Association and supports IBSA bylaws and guidelines. 
1. Recreational bodysurfers
Bodysurfers of all ages and skill levels enjoy the comradery of sharing time in the surf at Del Mar. Every Saturday and Sunday morning from about 8am to 11am bodysurfers enjoy the waves in the water in front of the Del Mar Lifeguard Tower at 17th St. The blackball zone is typically from the "three palms" at north end of Powerhouse Park going north to 18th St.  
2. Competitive bodysurfers
The DMBC Good Vibes competition team is known as one of the best bodysurfing teams in California. We have included teammates from countries all over the world, including France, England, Portugal, Italy, Tahiti, Australia, New Zealand, Brazil, South Africa and Hawaii. DMBC endeavors to organize host families for their time in San Diego, and in other countries where we have teammates and bodysurfing friends.
3. Social members
DMBC includes the dryland friendships we have made through our shared love of the the beach and social activities before and after bodysurfing. DMBC has several fun events every year including beach BBQ's and house parties. The "Flotilla" nights coincide with the summer twilight concerts in Powerhouse Park conducted by the Del Mar Foundation in June, July, and August. 
4. Community service
The DMBC supports charitable efforts for the benefit of Del Mar and the beach communities world wide. Some of the many programs that the DMBC participates with include regular beach clean-ups, free clinics for students, international student exchange hosting, meals and volunteer assistance to the Naval Medical Center Surf Therapy Program, and the Del Mar Lifeguards Association.