Regular recreational bodysurfers at 17th Street.
Social members that enjoy the parties and vibe at the beach!
Competitors on the DMBC Good Vibes team. (Includes international teammates.)
DMBC members are eligible to receive discounts on club merchandise and with many of our sponsors. Learn more about our hats.
DMBC has an online store for your official mech.
BodySurfers congregate every weekend at 9am in the Del Mar surf, usually in front of Lifeguard HQ at 17th Street. All skill levels are welcome! Get connected on Facebook to learn more about Social gatherings and community events.
DMBC Social Members are an important part of the club and provide invaluable services to the community. Learn more about our Community Service.
The 2021 roster is currently being formed and all are welcome to become a part of the team. All levels are encouraged to participate. The Good Vibes team has finished 2nd in team scoring many times at the World Bodysurfing Championships (August in Oceanside) and we continue to vie to be champs. Non-competitor members of the DMBC usually help with beach support during contests.
Del Mar BodySurfing World Champions
(Age group world champions starting in 2001. DMBC's first year as a team was 2013)
 WOMEN:
Meredith Rose (2019, 2018, 2017, 2015)
Briguitte Wiedemeyer (2016, 2006) (Brazil)
Scotti Shafer (2017, 2016)
Miko Baron (2022)
MEN:
Chris Lafferty (2015, 2014, 2013, 2011, 2010, 2006, 2004)
Mark Drewelow (2019, 2017)
Nathan Lehoux (2019) (France)
Hal Handley (2015, 2005)
Alex Makshanoff (2016)
Don McCredie (2015) (Australia)
Tom Marr (2015) (Australia)
Paul Grieumard (2015) (France)

Mark Cunningham (

2016

, 2012, 2007, 2003, 2002) (Hawaii)
Terry Connor 
Bruce Robbins (2022)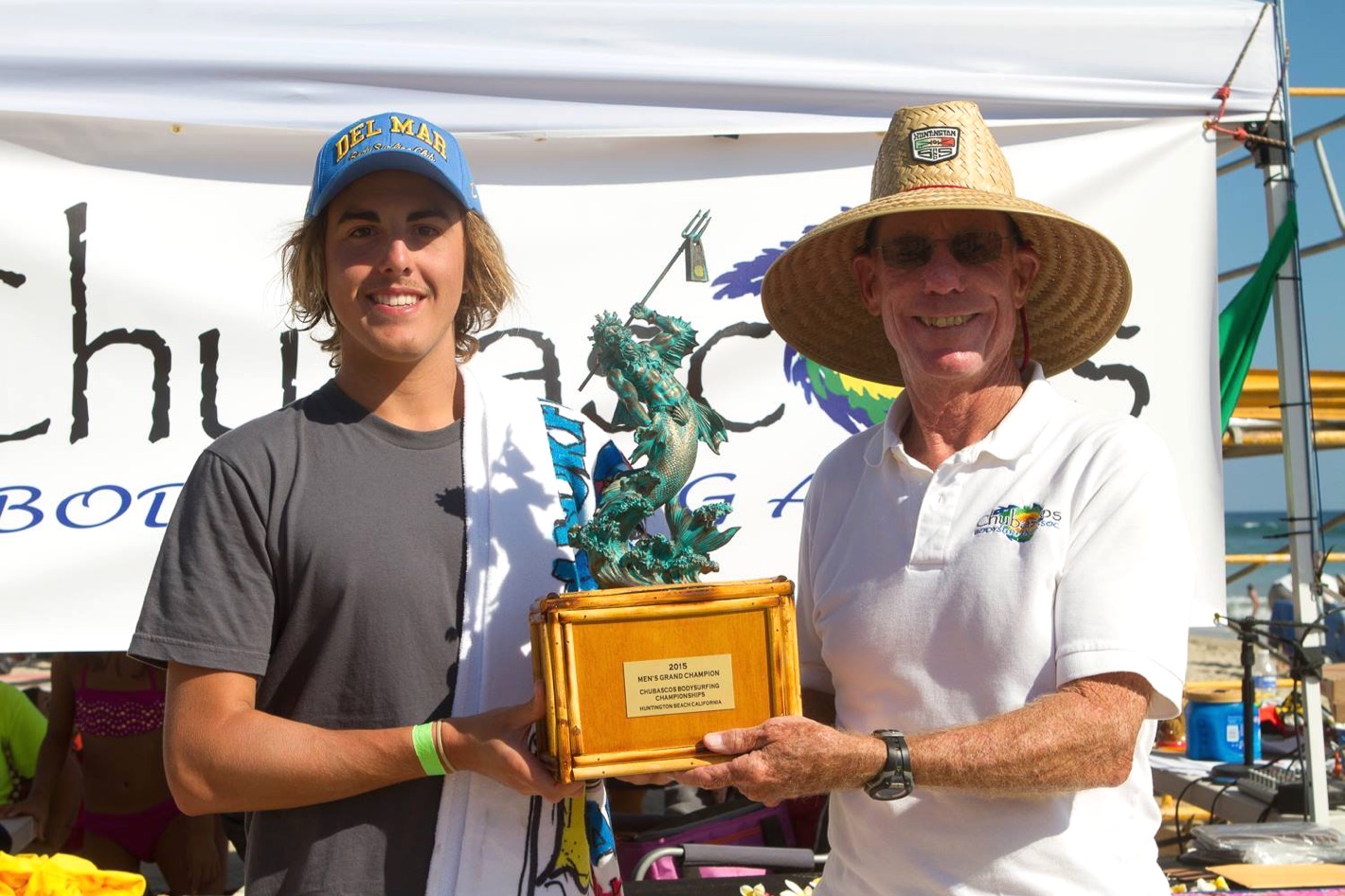 ABOVE:  DMBC's first international exchange student and team member in 2015.   Tom Marr from Australia.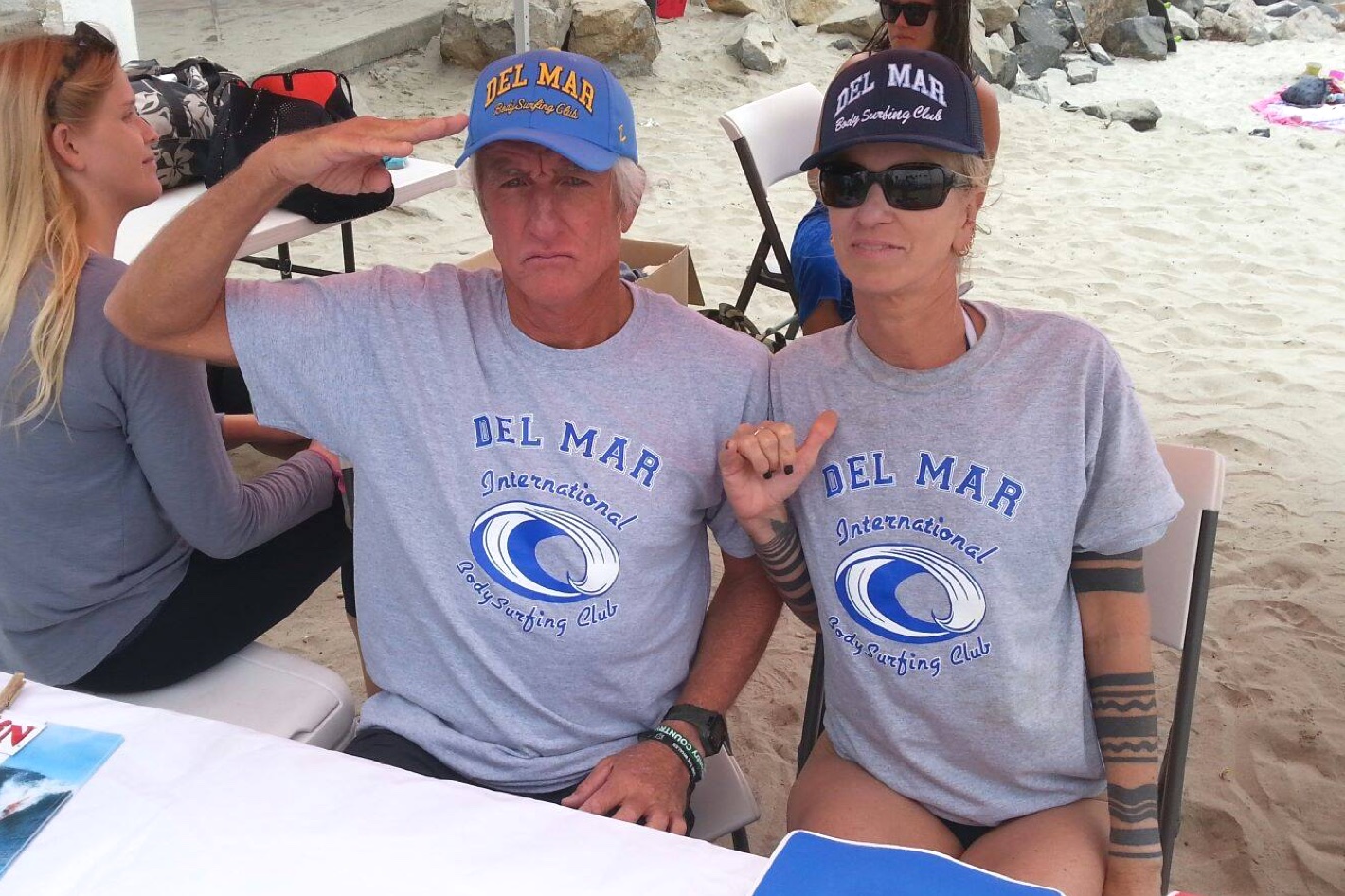 ABOVE: 2015 DMBC Teammates Mark Cunningham (from Hawaii) and Briguitte Weidemeyer (from Brazil).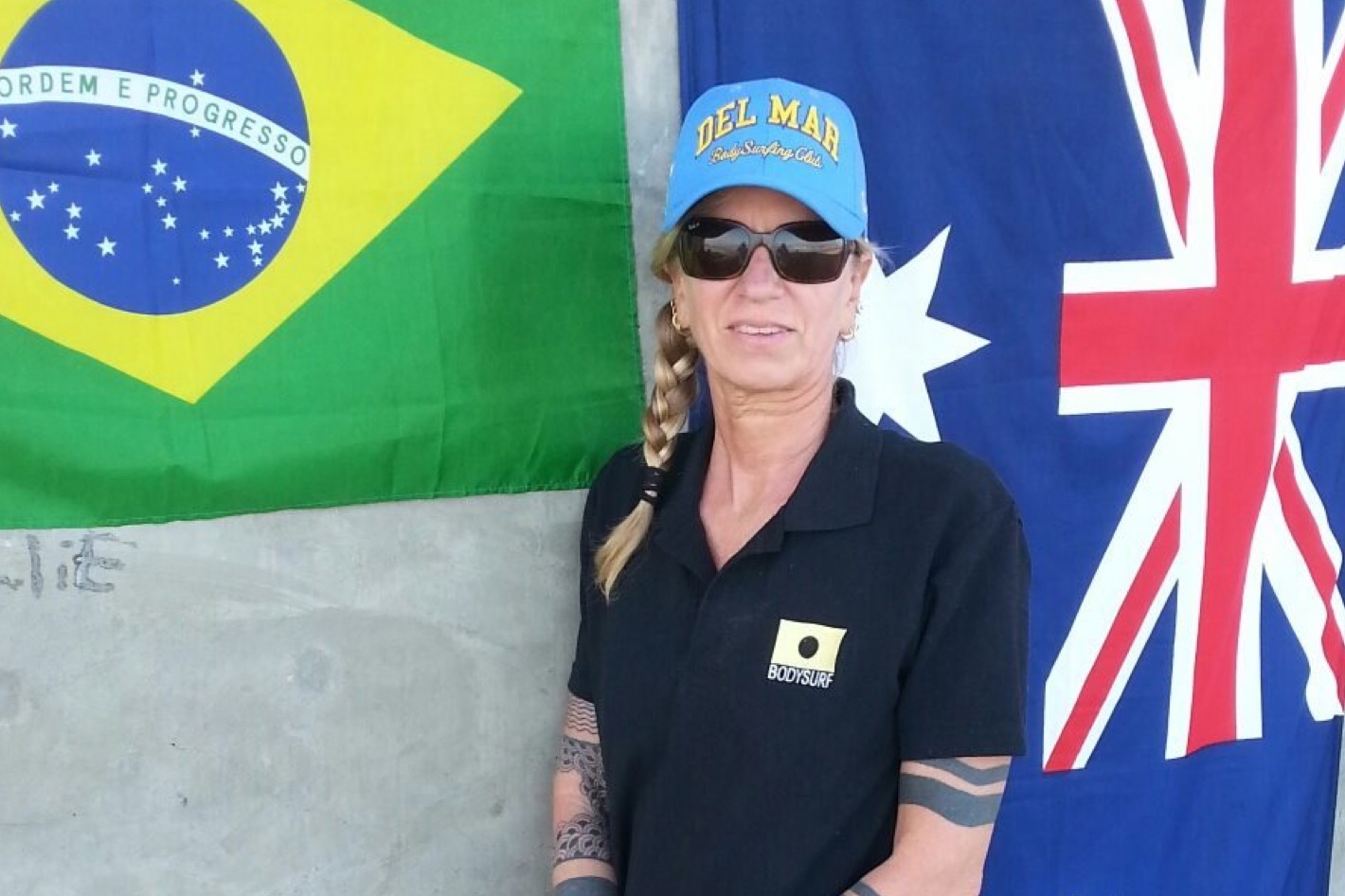 ABOVE: 2015 DMBC team member Briguitte Weidemeyer (from Brazil).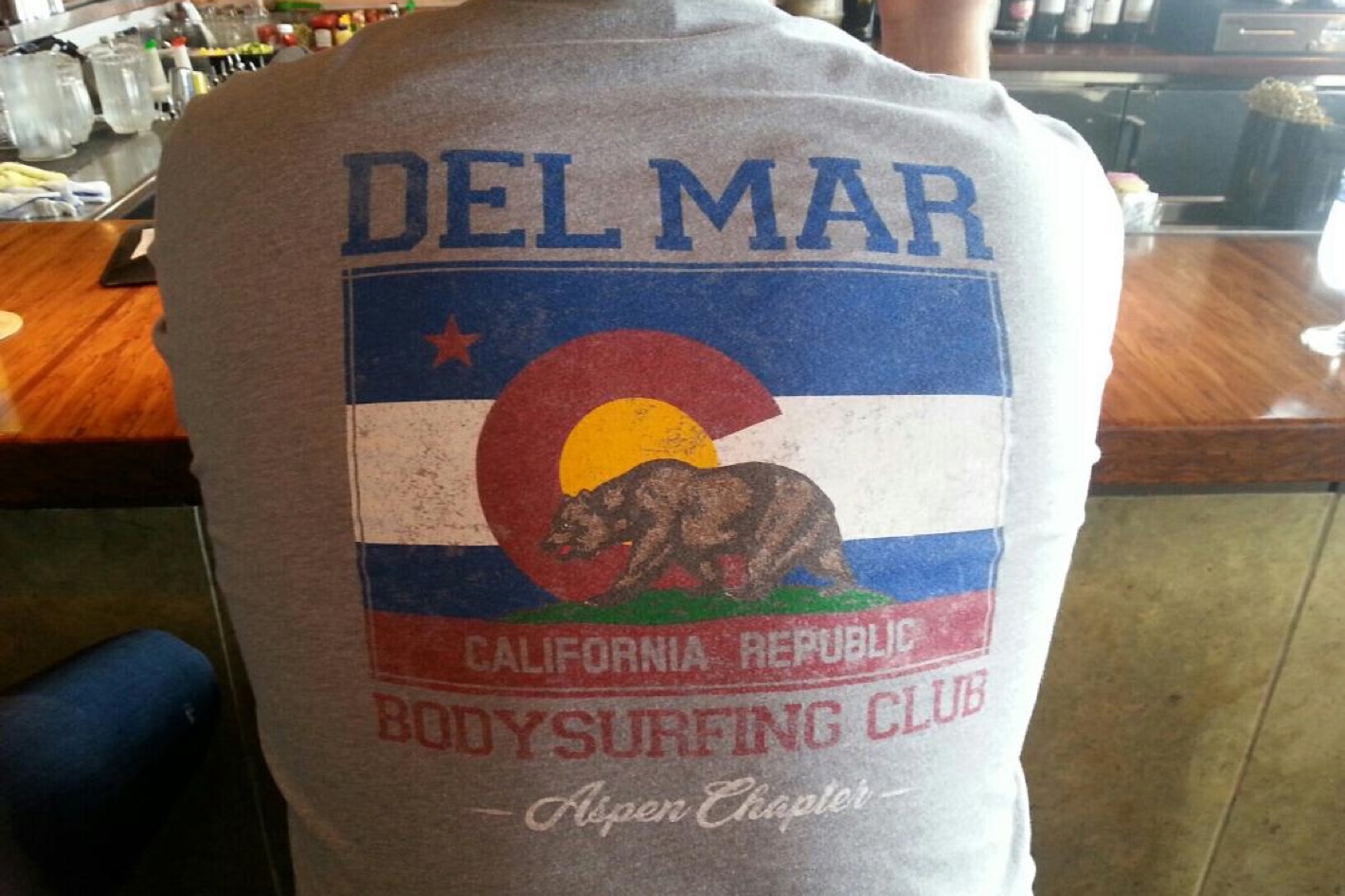 ABOVE:  The DMBC has chapters all over the world.
There is no membership fee to be part of the DMBC Good Vibes!